Once again the good folks at Go-Rilla Warfare delivered with a solid at event at The Blueprint in Chicago. With the PPV having just dropped, here's a little rundown of the event along with some highlights and opinions. Don't hesitate to speak up in the comments section. Regardless of who you thought won, this was a memorable event to start off what's shaping up to be a noteworthy season for Battle Rap.
Battle Rap is subjective and I think that most of the time people are biased when they watch a battle. So, for this roundup, if I have bias going into a battle I'll note that beforehand so that it can be taken into account when considering reactions and verdicts.
***Click here to purchase the PPV***
Aye Verb Vs. Daylyt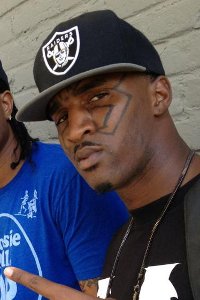 Had to watch this battle this battle first. There's something about the utter seriousness behind the Aye Verb persona that clashes so well with the irreverence of Daylyt. For Verb, this battle comes off a pretty rough losing streak and for Daylyt, it's his first battle after what was pretty indisputably his worst performance at Total Slaughter. In general I've been pretty disinterested in Aye Verb's battles since Dizaster, then it got way worse with Caustic. After the Illmac battle I was ready to give up on Verb entirely. I used to think Daylyt was overhyped, but after his Chilla and Clips battles, I realized I was dead wrong.
Round 1
Verb
Verb began by giving Daylyt honest to goodness props for being talented, you don't see that everyday, but then he said that Daylyt's talent is overshadowed by the fuck shit. He took Daylyt's cadence/flow from his battle with Clips and used it, that whole, "Should I keep going?" thing. He did a good job but he didn't elevate beyond what Daylyt did originally.
"We all even, he don't want the fade tho- you are a Caesar-
Send hot rounds to your door nigga- who ordered pizza?"
Day
Day sounded kind of Lux-like in Round 1, getting all verbose and preacher-like talking about Total Slaughter.
"I lined up every round perfectly- yo-yo like."
Only to say
"Total Slaughter… I blew it! So What?"
But the rounded end kind of abruptly and Verb easily swiped this one.
Round 2
Verb
Verb spoke on the Math vs. Diz situation
"When a nigga is your man and e dead wrong, once you tell him he's dead wrong. If he's still standing on it, you stand with him. "
But he was just getting started.
"You make that purple look real soft- lavender.
Two birds, silencers on em, that's a pair of doves,vOne talk, the other repeated, just like a parrot does. "
That's just a piece of it, Verb really snapped in this round. I hesitate to say this but I think this is the Verb from days of old that people talk about. At this point Day has a steady climb ahead of him.
Day
"Biggest battle of my career, Total Slaughter. I took a boo boo"
"The guns I cop Robo-like, Give you 8 golden rounds and it's not Rolo bites." (Fact check: there are actually 8 rounds in a pack of Rolo's)
Daylyt then started cookin'. He eased into some multi's with a Big Pun style rattatat that went through to the end of his round, making this round perhaps too close to call.
Round 3
Damn, Aye Verb's whole race baiting angle that he began in his battle vs illmac continued here, and he took it up a notch.
"You ain't one of us because you go on stage and go behave for the same motherfuckers that sold the slaves. (Organik sold slaves?!?!) You go battle in them white leagues for less pay, get on stage and snap, then come to your own people and do gimmicks and preserve thou raps. This shit stops today, we must face the fact that Daylyt savings is setting us back."
It's especially scathing since here we see Verb doing the opposite, and thus practicing what he preaches by giving his best performance in some time. I'm not a big fan of this angle, especially during the Illmac battle. But I'd be lying if I said it wasn't effective here.
Daylyt
It feels wrong to quote this last round. It's one of the best Daylyt has ever performed. If you weren't a Daylyt fan before, this verse might change your mind. Just watch it
Verdict: 2-1 either way, both rappers won this battle. It's a potential classic.
JC Vs. Danny Myers
This is an interesting matchup. I'm generally less interested in up-and-comer vs. established battles, I like it when the two battlers with comparable resumes go toe-to-toe but Danny Myers has had a lot of battles in the short time he's been on the radar and in some sense his battle vs. Rum Nitty is like JC vs. Chilla in that it made to lesser known rappers known and propelled them to bigger stages. JC is coming off a loss to K-Shine and a great performance against Syah. JC as we know can either blow the roof off the place or just kind of miss the mark entirely. Myers just had a ridiculous battle with Bigg K. a candidate for best battle of 2014. Let's see how this shakes out.
Round 1
Myers -1
As usual Myers started off like a rock em sock em robot just pow pow pow with an energy level that's off the charts. Personally I think Myers would benefit from working up to the level of energy he started the battle with. It makes that energy seem more genuine. It would have been great for this round because he really did work up to his best material.
"Danny Nice, you'll be flipped upside down with this cross like the anti-christ."-
"Fifth banger, I'll take him to the top of a mountain and well…. The rest is a cliff hanger."-
"Blast K's, put his eyeball in the ashtray. As soon as cops get to the spot, they look at the scene with the Jazz face."
JC
"You're about to watch the Youth, Euthanize."
"Set squeeze, then put holes in his box like we trying to help his pet breathe."
"Make sure he die logically, fast and proper, grab the chopper."
"We right up on him- that's a biography."
"People say he looks like a Ninja Tutrtle, Danny tello in fact. All he's missing is the bandana and a weapon…cuz I got the shell for his back."
That line was hard enough that Danny Myers said to his friend "I'm about to bar this nigga so bad." JC has the room.
Round 2
Myers
Well, turns out Danny Myers wasn't lying…
"Bullets gonna take a chunk out of money like a check chasing spot.
"Outside wait for him, yall was taught to pray to JC, now you gon have to pray for him.
"Ya'll about tot see the steel flare big rounds rotate from both arms like wheelchair."
That's just the tip of the iceberg, Myers was consistently strong in Round 2.
JC
JC was so good in round 1, I was almost sure he'd start to trail off by now but that wasn't the case.
Against all odds he pulled this out.
"He'll be the first to drop. The metal will body this nerd like Urkelbot."
"This plain to see, I'm too far ahead you can't book marks that aint on the same page as me. I got enough in this pen to serve everybody, I create and cremate and trust me, I've urned everybody." GOT-DAMN!
Round 3
Myers
Beating JC at this point is a Sisyphian task but Myers had really strong material.
"Spray a slug, your forehead be on the carpet like a prayer rug."
That gat by my hip, that pistol with an extenz like he can't satisfy his btich.
"Her burns were 3rd degree like she working on her masters."
JC
Jc gave Myers a quick hug and someone in the crowd yelled "Stop with all that gay shit." He then continued what he'd been doing all battle. He maybe had bit less steam than the other 2 rounds but nominally so. If you want to say he lost a round, this would be it…but I don't think he did lose this round.
'You vs Bigg K, that aint the perfect way to move that white boy went right through those bars like Terminator 2."
Verdict- JC 3-0. He just had more tools and components in his arsenal, as opposed to Myers who had one thing he did extremely well. Myers stacked up against JC but this may be JC's best battle since Chilla. Clearly he wanted to shut up any nay-saying that might have come about as a result of the K-Shine battle. Job well done.
X-Factor Vs. Head Ice
I'm probably a little biased on this one. Never been a big X-Factor fan. His last battle was some time ago and he's been MIA for much of the new era of battling. Head Ice on the other hand is in a good spot. He chooses his battles wisely and while he's not really gunning for any top spot,. He does what he does well. The way I see it, X-Factor has a lot to prove here.
Round 1
Head Ice
Ice shows in this round just what he does that people respond to. He talks that shit like he could be one of those characters in The Wire that pops up for a few episodes wandering into town preceded only by his reputation and by the time he leaves there's a g-pack missing from the stash house, there's beef over what went down and Head ice is already down in Miami, chillin.
"I'm a expose you cuz you aint got the heart to do shit, but your nose do."
"So stay away or run from me, cuz I'm a bully who bullies bullies and I want more than your lunch money."
"Simple shit, your bitch says she got all kinds of stories totell about you and your pencil dick- erase that"
XFactor
This is why I brought up the whole bias thing. I didn't hear much in this round, at least not enough for a comeback.
"I don't dice around, everything I spit is water so I'm even colder when Ice around."
"You a bitch giving a bad blowjob, head is not nice. "
Round 2
Head Ice
Another dope round. Ice used this round to talk shit on everyone from the D, except Ill Will who got a shout out.
"Wedding tux, this muder gonna be worse than miles and lux the un edit cut."
XFactor
"I'll take a page outta K-Shine book and start burnin' bitches."
Round 3
Head Ice
"Bringing a young an a big cannon for these rounds, one's 9, ones 47, ya see the age difference? Your whole family will be scared to see they blood like an AIDS clinic."
"I flip bundles of dust early before nine to five and wont be happy with my check unless I stay till 12:30. Guns come out, fifties song, I come to your block with a fifty long and wont' leave until all fifty gone."
XFactor
"I won't pull that weapon on you, cuz you so po-boy Popeye's got a special on you."
Verdict- Head Ice 3-0 but not one of the better performances I've seen from either.
Young Kannon Vs Cortez
Before his battle with DNA all I thought about when I heard Young Kannon was that battle where he got bodied by Swave. But then he put up a good fight vs DNA and I've come to realize he's got talent. Cortez is also generally underrated from what I've seen but it really can go either way with him. Some battlers are really beholden to the energy in the room and I think Cortez is one of them.
Round 1
Cortez
This round is a good example of what I mean. Tez had the chance to build up his aggression during this battle. He did everything right in the first. He began talking to battle rap at large, and then he went in on his opponent, reminded him of his Swave battle, as well as a some poor spelling and fashion choices he made in the past with all the aggression and griminess we hope to see from Cortez. But he finished saying, "This is my weakest round." From what I've seen, when rappers say that, it's a bad sign.
"Why you gassin these folks? Cuz when shit popped off in Cali, not one of these battle rappers had a punch when it mattered the most. "
"I'm hoping the gate, plotting for cake, I couldn't afford a ski mask, I had that grandma stock on the face, raise the nine, my moms raised a good boy, that bitch taught me to aim high,"
Young Kannon
Young Kannon told Cortez as he finished his round- "that's not gonna be enough." It seemed doubtful, Cortez had a hard round, one of his best in a while. But Young Kannon came with it. And he just might have edged it out.
"My shooter, African, he clippin em all, his semi coming to America to bring arson to ya (Arsenio) hall"
"You'll see Cort shot up that's State Property ending"
"They say yk can' compete with Cortez, what kind of drugs you on, I love being the underdrog cuz I keep proving you suckers wrong."
"Now your up to get greased watch where you fuckers Rome, If that's ger-man then we rush in then the pair is to your fuckin dome."
Cortez
"What are you gonna say, I was on a couch on TV nigga, but where was you watching me from- your couch, on your tv nigga."
The rest of this round is really strong. More just cold rap than anything else, too much to quote, has to be seen. Again, it's hard to imagine YK topping it.
Young Kannon
YK needed to do a lot here to top Tez…
Kannon starts off talking about how Tez likes to say "Are there any real niggas in the crowd?" and then…
"That's a dick riding tactic, he's trying to save face. We know there's real niggas in the crowd but the nigga on stage fake."
And then…
"Pele, ' you get worked out with these hands, that's a shake weight."
"You even took ill on smack but then the vault 3-0'd you. Verb flayed you, gave you Showtime 1 and Showtime 2, you basic cable."
"I know I spelled should wrong on a shirt, I know it's pitiful and the shit is true but I did it on purpose, I left the L off the shirt so I could give the shit to you."
In the end YK did what he had to do but I'd have to call this round a draw.
Round 3
Cortez
Cortez needed to take this round to win. He delivered. A short but solid round. From beginning to end filled with haymakers, even stuff above the level of what he usually does. At this point, Kannon is winning but if Tez took this round by a margin he'd take it.
"I'm hot with these, buck fifty to both cheeks till it's an isosceles."
"Bring shells and I don't got to knock cuz my name it ring bells"
"Binoculars, the type shit Cort do-stenographer"
Young Kannon
Kannon slowed down a bit here.
"At Nome, smack tried to make you feel at home, cut your time short to give you Grind Time Rounds."
Verdict- 2-1 either way. There's a good argument for either. But in the end, Cortez took the third by a big enough margin that I personally think he took the battle, but it was a great showing for both rappers.
Born Vs Brixx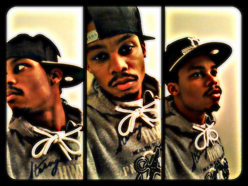 Brixx is one of the most underrated in the game. As far as Born is concerened, I've never seen the appeal. Some people say he's a really solid writer but I've yet to see the proof. I'm going into this thinking Brixx should easily take it.
Round 1
Born
There's a reason I state my bias beforehand, cuz I'm quick to admit when I'm proved wrong and Born did so in this first round.
"This nigga gotta go, laser on the arm, Beretta got reach when the dot is shown.
Leave Brixx laid on the street like Cobblestone. "
"Got something to tell to a star, here tell a scope."
Brixx
Brixx did what he does in this round…
"Fox got you poppin for one. You gotta be dumb, cuz you link with QP, your stock gonna plunge and now you getting earthed, this your third rock from a SON.
Plan it or not I get some moon shine expose and rip em, he swings I lean- it's me to your right. This flow a dip him, this how you this how you put your foot in someone ass and sole their system"
Round 2
Born
He started off calling Brixx Con heir 2- a shitty sequel and kept up the same type of energy he had in the first.
"Fox got you surf, you getting bodied was intentional Brix. He gave you a shot and you missed. You get some points shaving because well, them was intentional bricks."
Brixx
I really thought I'd have to give Nubron this round but again Brixx came with it elevating this battle to potentially the best of the night in a close race with Verb and Daylyt. In fact, Brixx did way more than what he needed to take this round.
"Before QP you didn't even rap this way, he said he coached you now collects your social he need to get his taxes straight."
"You let the barrel on your Rueger spin, yet again a shaky punch from Cassius Clay keeps spitting the wrong verbs but when it's show time, this shit counts like a Matinee"
"Hopin Smack will take him back like Good Time. Ya'll hate my delivery? I delivered him just fine."
Round 3
Born
"I'm not daylyt we don't buy bull in the ring, you'll get exposed trying to test the 40"
I get to checkin males I aint done my taxes, chopper to his head, let him inspect the fuckin gadget."
Brixx
Again, there's too many quotables in this round to spoil. Brixx finished hard, putting a solid cap on the evening.
"Throw shots, all in his face like botox, open hand, cover my pupil like don't watch. "
Verdict: No body, but 3-0 for Brixx who is due for a main stage URL battle. This was that battle of the event that made some of the top tier vets look like slouches, even though there really were no duds at this event. Usually you'll have a dead crowd by the end of the event. Here, the crowd was more hype than they were for just about any other battle.
Overall: No chokes, not even any stumbles really and enough quotables to fill 30 pages of rhymes. PPV also looked and sounded good. Well worth your time and money as quite a few of these battles are going to battle of the year contenders.